Youthplanet Bern is the youth of ICF Bern. Here, young people between 15 and 21 meet to experience God and fellowship.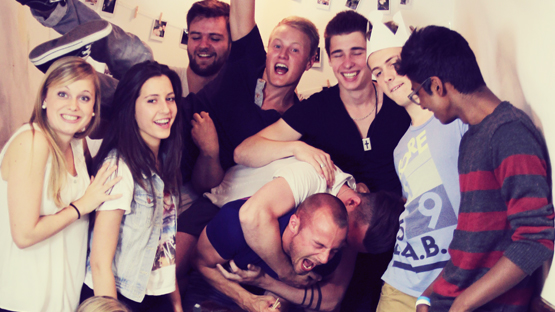 There are currently no events planed.
Youth Celebration Freitag
Place: U2 (entrance at Effingerstrasse 3, go through the arch and walk to the ICF building)
Time: Every Friday, 19.30 (Open Doors with bar), 20.00 celebration, from 21.00 community, games, bar service
Every Friday, the Youth has a celebration! This is the place where young people experience God, make new friends and deepen friendships and celebrate Jesus together
You are warmly welcomed to be part of our Youth Community – we are looking forward to meeting you
Smallgroup
Place: Home of Smallgroup people
Time: Individually, depending on smallgroup, mostly weekly
Friendships are something of the most important things in life. In Youth we give our best, that you find new friends who influence you positively and share life with you in good and in good and in difficult times. We meet regularly to grow in our relationship with God by encouraging each other.
Are you looking for a smallgroup? Come over on a Friday and we will find one for you!