Youthplanet Bern is the youth of ICF Bern. Here, young people between 15 and 21 meet to experience God and fellowship.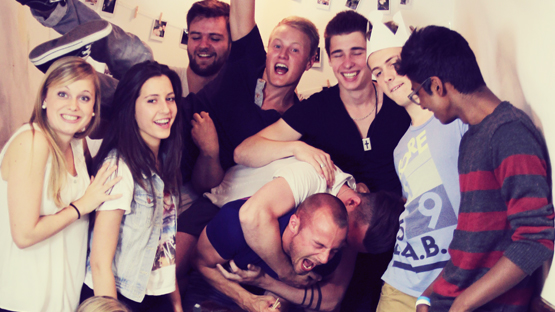 December
26
Wintercamp
Eine Woche wie keine andere! Erlebe unvergessliche Ferien mit jungen Menschen im verschneiten Melchtal! Mach mit uns für eine Woche die Piste in Melchsee-Frutt unsicher, unternimm jeden Tag einen anderen Ausflug oder erweitere deine Fähigkeiten in verschiedenen Workshops.  An den Abenden erwarten dich persönliche Smallgroup-Zeiten, ein feines Abendessen, tiefgründige Celebrations und cooles Funprogramm. Es ist uns ein Anliegen, dass dich die Atmosphäre in der Gemeinschaft sowie die Messages der Celebrations empowern und freisetzen für deinen Alltag. Wir beten bereits jetzt dafür, dass du in dieser Woche Hindernisse überwinden und stark in dein von Gott gegebenes Potential hineinwachsen kannst! Nach dieser Woche wirst du das Jahr 2020 voll Feuer starten!
Youth Celebration Freitag
Place: U2 (entrance at Effingerstrasse 3, go through the arch and walk to the ICF building)
Time: Every Friday, 19.30 (Open Doors with bar), 20.00 celebration, from 21.00 community, games, bar service
Every Friday, the Youth has a celebration! This is the place where young people experience God, make new friends and deepen friendships and celebrate Jesus together
You are warmly welcomed to be part of our Youth Community – we are looking forward to meeting you
Smallgroup
Place: Home of Smallgroup people
Time: Individually, depending on smallgroup, mostly weekly
Friendships are something of the most important things in life. In Youth we give our best, that you find new friends who influence you positively and share life with you in good and in good and in difficult times. We meet regularly to grow in our relationship with God by encouraging each other.
Are you looking for a smallgroup? Come over on a Friday and we will find one for you!